Dear fellow hosts, we built this site specifically for you. We consider ourselves more of a service than a traditional online store. In that; we have pulled together a specific assortment of commercial hospitality items. Everything is packed tightly at our warehouse and sent in one shipment.
VR Supplies caters specifically to Hosts and Mgrs. Our goal is to support managers and hosts efforts by making it as easy as possible to provision VR properties.
Here is a Discount Table to help you establish the best value "at a glance".



* FREE Shipping may not apply in all areas. For example the far north and very remote locations. 
** Our actual shipping or freight charges vary greatly depending on weight and location. 


Coupon Codes are reviewed regularly and are subject to change. 
Please apply code at time of purchase - Click on "Have a coupon code"? Enter coupon and click "Apply"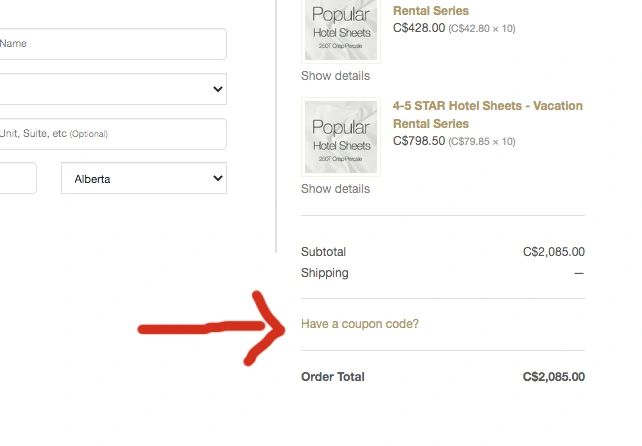 Try These handy EASY PRINT Checklists to help you take stock
Sheets - Everything Pillows - Mattress Protection - Covers - Bath Towels - Bath Amenities